The required credentials & funding are what set the agencies apart: Options is a certified residential, vocational, & transportation agency; Concepts is a licensed and certified residential ICF/IID agency. Any individual in Ohio with intellectual or developmental disabilities is eligible for our services. For ICF/IDD residential services contact us directly. For all other services, the process begins with the local County Board of Developmental Disabilities. Unsure of where to start? Contact us.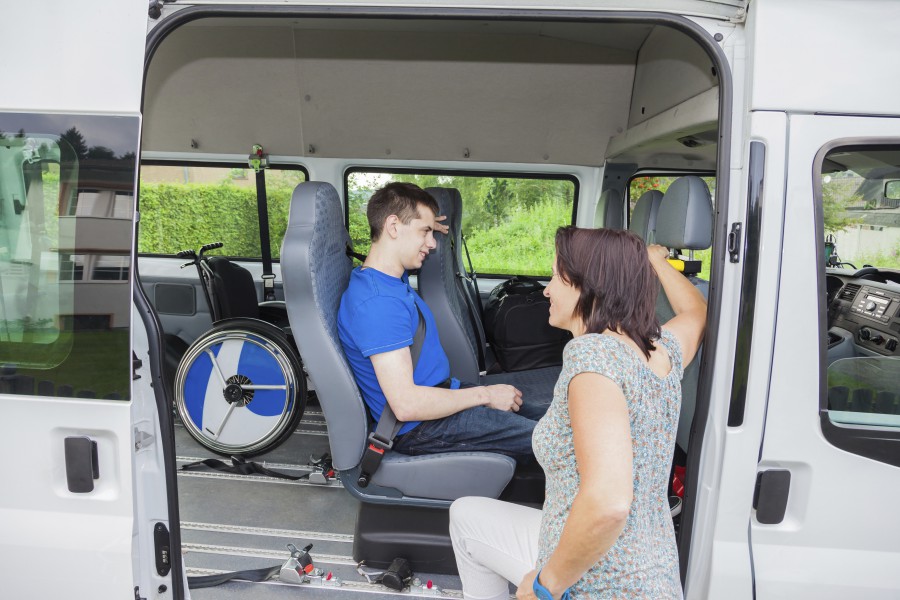 TRANSPORTATION SERVICES
HOMEMAKER/PERSONAL CARE & NON-MEDICAL
Community Options, Inc. is a certified provider of transportation services for individuals not only to and from work but also to and from medical appointments, activities, grocery and other locations. We are committed to providing transportation in order to serve each individual in a manner that increases mobility, comfort and safety.
FREQUENTLY ASKED QUESTIONS ABOUT TRANSPORTATION
Who drives the vehicles?
Staff drive the vehicles following completion of lift van or other specialized vehicle training. All staff go through a stringent employment screening process including but not limited to criminal background checks, preemployment and random drug testing, and training in CPR and First Aid. Each staff person is required to meet state rules and regulations to ensure individual safety.
Are all the vehicles safe?
Yes. The State of Ohio mandates vehicle safety checks completed by professional mechanics. In addition, our agency performs daily vehicle checks, as well as, weekly checks. All vehicles are maintained on a routine basis
If I attend a different work site or adult services program, can I still have your agency provide my transportation?
Yes. At your request the adult services provider or County Board contacts Community Options to contact and arranges for transportation. However, keep in mind that it is not always possible to accommodate a single individual if the person has a long distance to a work site or has needs for which we are not equipped. This, like other services, is individualized and we try our best to make it the most comprehensive to meet your needs.
How do find out more about your agency transportation services?
Contact us at 513.398.8885. Press "0". Simply tell our receptionist what you need and you will be connected to the right person.