Services
The required credentials & funding are what set the agencies apart: Options is a certified residential, vocational, & transportation agency; Concepts is a licensed and certified residential ICF/IID agency. Any individual in Ohio with intellectual or developmental disabilities is eligible for our services. For ICF/IDD residential services contact us directly. For all other services, the process begins with the local County Board of Developmental Disabilities. Unsure of where to start? Contact us.
Our Residential Services Are Premier
Each individual's choice of housing location, choice of shared living arrangement and choice of lifestyle all determine the services and supports provided by our agencies. We work diligently with the individual, family/guardian, and other team members to provide the highest quality of life in the least restrictive setting. All of our individualized services and supports allow for a more independent lifestyle within the community setting.
Residential Options Are Plentiful For Individuals
Based Upon Funding
IO Waiver, Level One Waiver and Supported Living.
The wonderful part of Waiver funding for supports and services is that the services provided go where the individual goes. An individual may choose to live in an apartment or home with others, at home with parents or other family, or in their own home . . . it's the individual's choice! So, if an individual already has a home, our agency services may absolutely be provided there! Our agency provides services in all residential settings.
Community Options provides for more independent living accommodations through the supported living and Medicaid waiver programs to individuals throughout Southwest Ohio.
Be sure to click on the tabs to the left for additional ways our agency supports individuals with such things as homemaker/personal care and transportation. Choosing our agency as your provider will give you peace of mind.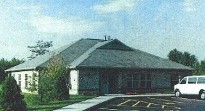 Cozy Living Spaces That Shine
Intermediate Care Facilities for Intellectually and Developmentally Disabled
Community Concepts provides family style homes for ICF/IID eligible individuals. All were built in residential communities, and each home blends into its neighborhood setting. Our family homes are of modern construction and are specifically designed to comfortably accommodate either six or eight individuals, depending on location. All ten of our agency owned ICF/IID homes have their own personalities. Nicely furnished common living areas are complemented by personally decorated single occupancy bedrooms. A spacious kitchen with family dining area, large laundry area, and nice yard make all of our homes comfortable and inviting. With full access to community resources and recreational activities, everyone has opportunities for inclusion and self-direction.
Locations Include:
Clermont County, 2 eight-bedroom homes
Montgomery County, 2 six-bedroom homes
Preble County, 2 eight-bedroom homes
Warren County, 4 eight-bedroom homes
Staffing is 24 hours, seven days a week.
It's A Fun Way Of Life
Life for individuals in all residential settings revolves around choices. Choosing to participate in leisure activities within or outside of the home comes naturally. Our individuals enjoy going to the movies, shopping, church activities, recreational events, parades, picnics, dances or community meetings. Staff and individuals can conveniently hop in an agency vehicle and off they go!
Individualized Habilitation & Programming In ICF/IID Setting
Services for individuals include individualized habilitation and programming. This includes:
individual driven choices
functional assessments to determine strengths and needs in all areas of daily living skills, medical, therapeutic, behavioral, socialization, and vocational spheres
ongoing individualized habilitation and active treatment programmatic services and supports
ancillary assessments and services including but not limited to psychological, physical therapy, speech therapy, and occupational therapy.
twenty four hour awake staff to ensure the health and safety of all individuals.
strong input from individuals, families, and guardians to ensure the individual's path is that of his/her choosing.
FREQUENTLY ASKED QUESTIONS ABOUT ICF/IID RESIDENTIAL SERVICES
Who pays for the rent, utilities and other routine living expenses?
Housing, utilities, food, personal hygiene items, staffing, therapeutic supports, prescribed medications and other routine expenses are all provided at Concepts. Payment for care derives from a variety of possible sources including Medicaid, Medicare, as well as, private insurances may supplement care. Payment is determined by Medicaid eligibility.
What is staffing like in your family style home?
Staffing in our family homes is 24/7. Our employees measure up to our stringent employment screening process and have a true desire to deliver quality care to individuals residing in any given home.
Is there transportation available so I can go shopping or on activities?
Yes. It is our job to ensure that access and opportunity is made available to every individual.There is a vehicle for each home . . .adapted depending upon the needs of the individuals who live there. All staff are trained in the operation of the vehicles and must have a valid license with good driving record.

Can family and friends visit?
There are no restrictions on visiting the homes at any time other than to respect the rights and privacy of others living in the home. Family and friends are welcome and there are no restrictions on visiting family and friends in their homes, as well.
If I have other questions, who do I call?
Contact us at 513.398.8885. Press "0". Simply tell our receptionist what you need, and you will be connected to the right person.
Vision: Rising to New Heights